Strategic Storytelling
Data can persuade an audience, but a story can move them. Theater artists are results-oriented storytellers who know how to match a story to the moment, so audiences feel, see, and know what you're trying to say and will act on that information.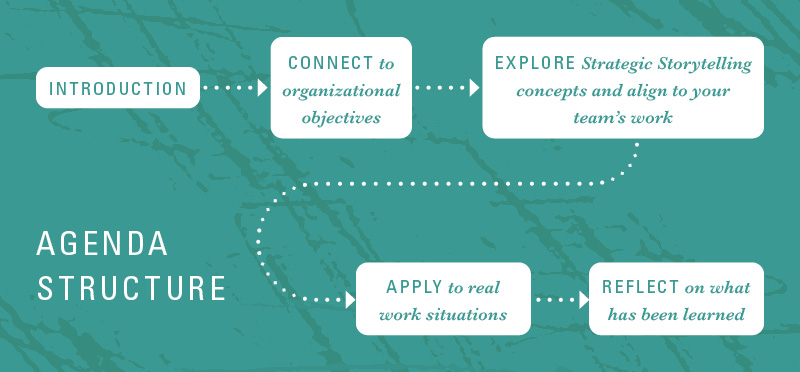 Skill Building
Connecting with and communicating the "so what" of the message
Using story to initiate interest, hold attention, and gain agreement
Constructing a well-crafted narrative arc that captures the ear, imagination, and passion of the audience
Recommended for:
Sales teams pitching the value of their products and services
Project managers who need to build buy-in for a project
Professional services (accountants, architects, engineers, etc.) who need to make the complex simple
C-suite leaders who need to inspire their organizations
Organizations who need their brands to capture the attention and imagination of their 'audiences'
---
SELECT CLIENTS

---
Your investment in Alliance​@work goes directly back into the community, with all proceeds going to support advancing literacy in Georgia classrooms.
---