Woodruff Arts Center Educator Conference
The 10th Anniversary Woodruff Arts Center Educator Conference
Presented by the Alliance Theatre, Atlanta Symphony Orchestra, and High Museum of Art, the 10th Anniversary Woodruff Arts Center Educator Conference: Energize through Arts Integration will occur June 1-2, 2023.  Designed to serve educators of all grade levels (Pre-Kindergarten through Grade 12) and all content areas, this in-person event will explore Arts Integration as an impactful approach to teaching that elevates teacher practice and is proven to support student academic achievement and social-emotional learning.
Registration
Online registration closed at 5:00 PM EST on Wednesday, May 31, 2023.  To attend the Educator Conference, participants may register in-person at the Help Desk (as a walk-up) at the event.
Program
The schedule includes dynamic keynote speakers, insightful panel discussions highlighting communities of practice, grade-level specific breakout sessions, and opportunities for making connections within the conference community.
Keynote: Brandon P. Fleming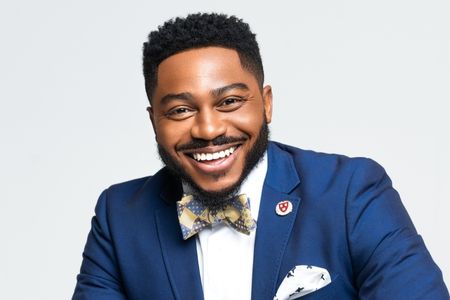 Brandon P. Fleming is a renowned speaker, nationally acclaimed educator, and author of MISEDUCATED: A Memoir. His story of struggle, success, and service has inspired millions around the world. An at-risk youth and college dropout turned award-winning educator, Fleming is a former debate coach at Harvard University and Founder & CEO of The Veritas School of Social Sciences, formerly known as the Harvard Debate Council Diversity Project. Over the past five years, Fleming has raised over a million dollars to enroll over 150 students of color into Harvard's international summer debate residency on full scholarship. Fleming recruits under-served youth with no prior debate experience who he then trains to compete against hundreds of elite debaters from over 25 different countries around the world. For five consecutive years, since the program's inception in 2017, every cohort trained by Fleming has won the international competition. News of the achievement instantly went viral and broke national headlines, being featured on CNN, ESPN, Good Morning America, and many more. The organization has gained the financial backing of Fortune 100 companies such as The Coca-Cola Company, UPS, Chick-fil-A, and many more. Fleming has established a groundbreaking organization that is positioning Black youth for acceptance into Ivy League and elite colleges & universities. His students have now matriculated to Harvard, Yale, Stanford, and others alike. Fleming's story and achievements have enabled him to use his voice to inspire and impact millions as a renowned speaker. Fleming has keynoted for international government organizations such as the United Nations General Assembly.  Fleming has spoken at the nation's most prestigious colleges, universities, and K-12 conferences.  Fleming has also keynoted conventions for corporate executives at the nation's largest brands such as Walmart, FedEx, T-Mobile, Warner Media, and many more.  At the age of 29, Forbes Magazine named Fleming to the Forbes 30 under 30 list.  In 2020, The Root Magazine named Fleming one of the top 100 most influential African-Americans in the United States.  And in May 2021, North Carolina Wesleyan College bestowed upon Fleming the honorary Doctor of Humanities degree.
Professional Learning Hours
Over the course of two days, the 10th Anniversary Educator Conference will offer up to 11 hours of in-person professional learning, total.  Following the event, the Woodruff Arts Center will provide participants a certificate to document the total number of professional learning hours completed.  Please note that professional learning requirements vary by district and school.  As such, we defer to Educator Conference attendees to coordinate with their district and school to confirm that the Educator Conference meets their specific requirements. 
Connect and Share: #WACEdConf23
Let your friends and colleagues know that you plan to attend the Woodruff Arts Center Educator Conference!  We look forward to following your updates and insights on social media.
Tag us at: @alliancetheatre | @atlantasymphony | @HighMuseumofArt
Thank You, Sponsors!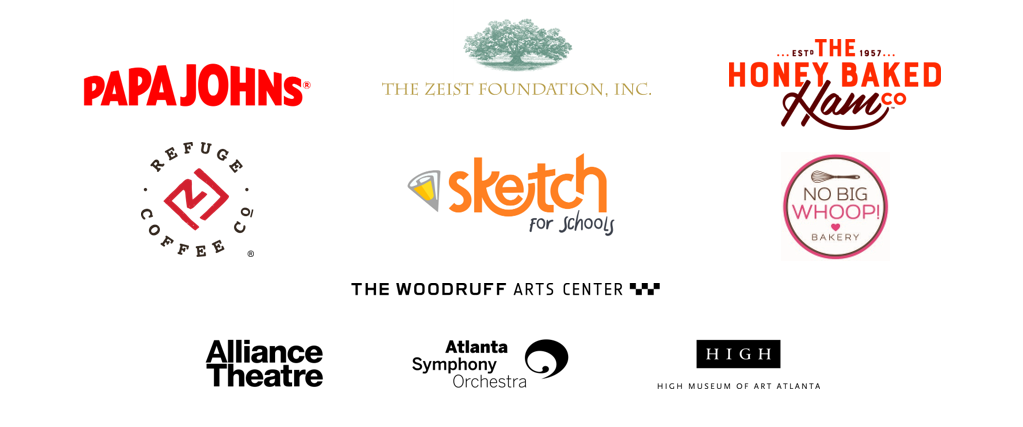 Questions?
Contact educatorconference@woodruffcenter.org
Resources
To access resources from previous years, visit: Woodruff Arts Center Educator Conference.