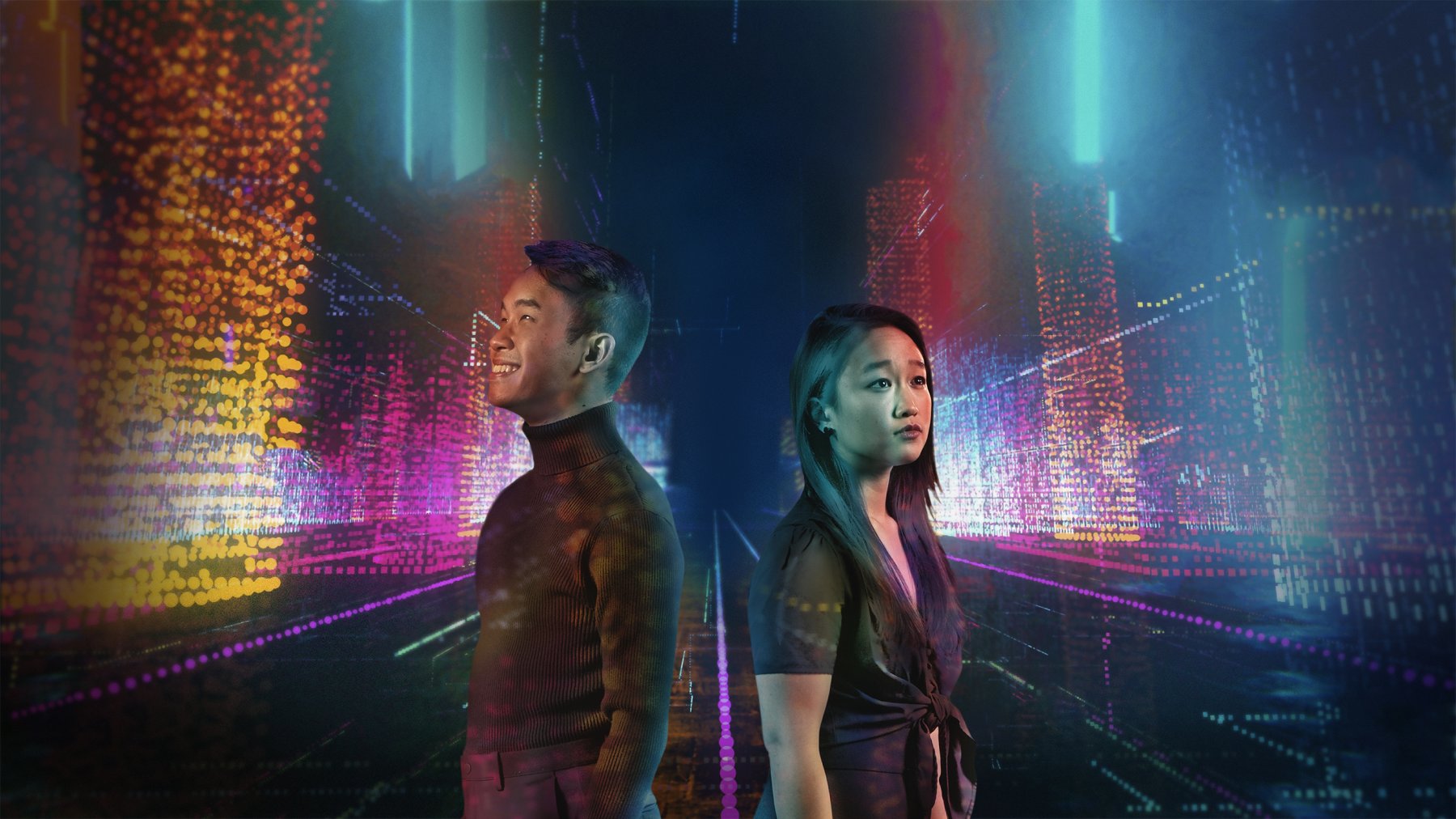 5 Reasons to see Maybe Happy Ending
Top 5 Reasons to see Maybe Happy Ending at the Alliance Theatre
Maybe Happy Ending is a new musical coming to the Coca-Cola Stage just at the start of 2020. This musical is intimate, yet expansive in its telling. In a world that is saturated with technology, much like our own, it reminds us of one core truth—that love is never obsolete. Maybe Happy Ending is the perfect show to kick off a new decade and we welcome you to join us for an experience you won't forget. In the meantime, here are our top 5 reasons to check it out:
1.) A wholly original story.
Not based on anything existing. No reboot, no adaptation. Fresh from the creator's hearts to yours.
It's a rarity to see a brand new musical in this day and age. Don't get us wrong, we loved us some Bull Durham and can appreciate all the Aladdins and Cats in the world, but it's refreshing to witness new perspectives. An unfamiliar story breeds opportunity for surprise and delight. Isn't that one of the reasons we go to the theatre? In addition, because of the clever writing, everyone will leave with their own interpretations, hence the title- Maybe Happy Ending. In the original run overseas audiences saw the production up to 72 times because they loved not knowing how they would leave feeling. And no pressure, but the BroadwayWorld Reviewer for that same production said that if you missed this show, "it would be a decision you'd regret for the rest of your life." We'll leave it at that. #noregrets
​
When I first encountered MAYBE HAPPY ENDING, I looked for the comparison piece to use in order to describe it to colleagues. But there wasn't one. There wasn't some preexisting genre of poem musicals of impossible delicacy to draw from for comparison. There was just this. This sort of musical haiku/meditation on love, hope, and memory.
– A note on Maybe Happy Ending from Jennings Hertz Artistic Director, Susan V. Booth
2.) Design on design on design on design.
This creative team... THIS. CREATIVE. TEAM.
Where do we start? First up, we have Broadway power-couple Michael Arden (Once on this Island, Spring Awakening) as Director and Andy Mientus (Smash, Les Miserables) as Associate Director.
​
Photo credit: Dimitrios Kambouris
Individually, they're both stars. Together, a solar system. We're thrilled to have them working together on this special show doing what they do best—making magic.
Also, if you are a Marvelous Mrs. Maisel fan, our director, the Marvelous Mr. Michael Arden, is on season three. Look for him!
​
Rounding out the rest of this solar system on the creative team are Tony Award®-nominated Scenic Designer Dane Laffrey (Once on this Island), Tony Award®-winning Costume Designer Clint Ramos (The Rose Tattoo, Eclipsed), Emmy Award-winning Lighting Designer Travis Hagenbuch, Tony Award®-nominated Projections Designer Sven Ortel (Newsies the Musical), Tony Award®-nominated Sound Designer Peter Hylenski (Beetlejuice, Once on This Island), and Music Director Deborah K. Abramson. Take a gander at some of the visual work from these stars below.

Dane Laffrey Set Design for Collective Rage and the set rendering for our production of Maybe Happy Ending

Clint Ramos Costume Design for Sunday in the Park with George and Eclipsed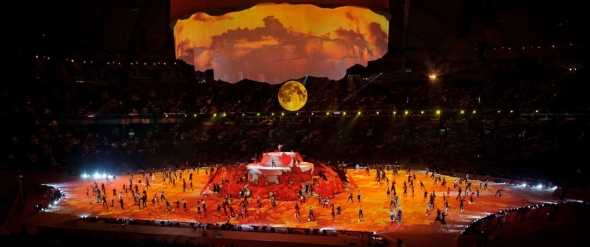 Travis Hagenbuch Lighting Design for The Academy Awards and the 2010 Olympics

Sven Ortel Projection Design for A Midsummer Nights Dream and In the Garden of Dream
3.) An incredible cast.
Representation of an underrepresented population.
Asian-Americans make up just under 5% of Atlanta's population, and 5.6% of our population in the United States. Making huge strides in the last few years with more representation on the screen than ever before in films such as Crazy Rich Asians and The Farewell, it's time to hit our stages! This study was conducted earlier in the season which aimed to capture trends in the new play production at the seventy-five LORT (League of Resident Theatres) member theatres and the thirty-two NNPN (National New Play Network) core member theatres. Only 13% of the plays featured Asian or Asian-American characters. Needless to say, we are so proud to feature this powerhouse cast:
MAYBE HAPPY ENDING features Kenny Tran (Regional: Vietgone, Men with Money) as Oliver.
Cathy Ang (Regional: We are the Tigers, KPOP) as Claire.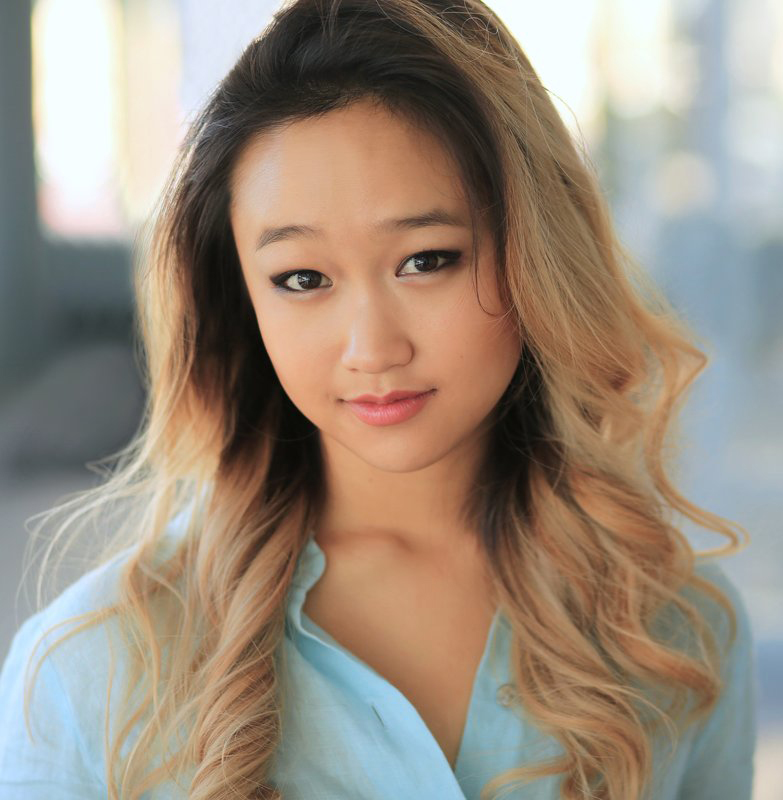 Dez Duron (TV: The Voice) as Gil Brentley. Watch his performance on The Voice here.
And John D. Haggerty (Regional: You Never Touched the Dirt, Henry VI) as Man.
4.) "If music be the food of love, play on."
Maybe Happy Ending was written by Hue Park (book and lyrics) and Will Aronson (book and music), and you're in for a delicious ear meal.
The show was written in both Korean and English-language versions. The Korean-language version opened on December 20, 2016 at DaeMyung Culture Factory in Seoul, under the direction of Kim Dong-Yun, and subsequently won Best Book, Lyrics and Music at the Korean Musical Awards. The English-language version was awarded the 2017 Richard Rodgers Production Award, and is slated for its first US production with us next month.

Maybe Happy Ending at DaeMyung Culture Factory in Seoul
Listen to some of the tracks here.
5.) It might end up on Broadway. *jazz hands*
With Broadway producers attached like Tony Award®-winning Jeffrey Richards, the sky's the limit.
And it's our hope that Maybe Happy Ending's sky is Broadway. Or maybe a Netflix movie like The Prom. After successes like The Prom (2016), The Color Purple (2004), Sister Act (2007), and Lin-Manuel Miranda's Bring it On: The Musical (2011) we have learned that anything is possible. Jeffrey Richards is the winner of eight Tony Awards® for Glengarry Glen Ross (2005), Spring Awakening (2007), August: Osage County (2008), Hair (2009), and more, leaving us in very capable hands.
For a positively happy beginning to your 2020, purchase tickets today. Call 404-733-5000 or visit alliancetheatre.org/maybe.