Alliance Theatre Education Department Scholarship Fund
The Alliance Theatre Education Department strives for equity, diversity, inclusion, and radical access. Our scholarship program is designed to provide students and families with financial need access to our drama classes and camps.
"My student enjoyed the chance to interact with other kids in a non-school environment. To express himself and create!" — Scholarship Recipient Parent
Community Partner Scholarships
Scholarships are distributed through metro Atlanta-based community partners. Partner organizations help identify students that will most benefit from the opportunity to participate in an Alliance Theatre drama class or camp. For 90% of scholarship recipients, an Alliance Theatre drama class or camp is their first arts programming experience. 
Community partners include We Love BuHi, Boys and Girls Club of Metro Atlanta, the Latin American Association, the Grove Park Art Collective, and more.
Do you know of an organization that would be interested in becoming a community partner? Let us know!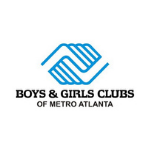 Individual Scholarships
All scholarships have been distributed for the 2022 summer camp season. Please check back in September for class scholarships.
Scholarship Fund
Our scholarship program is funded through sponsorships and the generosity of individuals. Even a small contribution can help provide access to an acting class or camp.