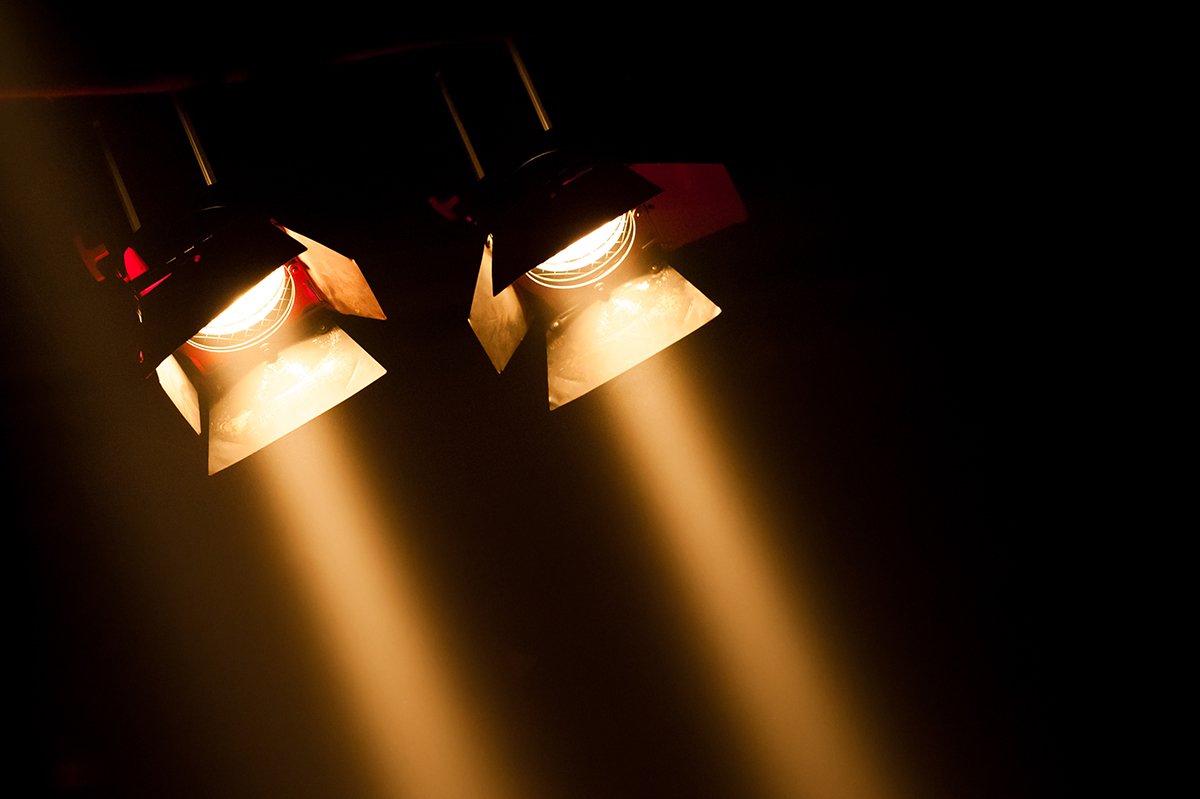 Announcing our new Stage Management Fellowship Program
The Alliance Theatre is pleased to announce the inception of its Stage Management Fellowship.
Purpose.
The stage manager is the actor's advocate, show's guardian, and production's liaison for all aspects of the production. They ensure the director's vision is realized while creating a safe working environment for all. Too often, the stage manager is a white person even on a production where the majority of the cast and creative team are Black, Indigenous, or persons of color (BIPOC). After a year of intentionally listening to the needs of our BIPOC artist community, a through line surfaced: I wish there were more stage managers sitting at the table who looked like me. 
To help correct this imbalance, the Alliance theatre in Atlanta, GA is creating a Fellowship Program for those with recent MFA degrees in Stage Management. One person per season will be selected to spend a year in residence working in the Stage Management department. 
Application.
Candidates must 1) identify as a BIPOC theatre maker, 2) be an MFA in Stage Management student in their final year or have graduated from an MFA in Stage Management program in the past 3 years, and 3) be willing to relocate to Atlanta, Georgia for the fellowship.
Selection.
A diverse panel of professional stage managers and theatre leaders will select the final candidate. The panelists will also serve as a resource to the Fellow during their time in residence. 
Experience.
The selected Fellow will spend a season in residence working as a stage manager at the Alliance Theatre. They will work as a stage manager or assistant stage manager on our Hertz Stage (LORT D) and/or Coca-Cola Stage (LORT B). At least one Coca-Cola Stage production will likely be a commercially enhanced, world premiere musical with a Broadway creative team. Our commercially enhanced musicals have involved Broadway legends like Casey Nicholaw and Jerry Mitchell. Industry leaders, including our Artistic Director Susan Booth and regional theatre artistic directors (Michael John Garcés, Kent Gash), often direct our Hertz Stage productions. This structure will expand the Fellow's network in the local and national theatre communities. The Fellow will be on a minimum of 40-week Equity (LORT) contract with contributions made to Health and Pension. 
Additionally, the Fellow will be introduced to other theaters in Atlanta, adding to our collective stage manager pool should they choose Atlanta as their producing home. The Fellow will develop a network of mentors inside and outside the Alliance while building a resume of top-of-field work experience. 
The Fellow will be on a 40-week LORT contract with contributions to Health and Pension, and a $3,000 relocation stipend.
The deadline to apply has passed and applications are currently closed. The Awarded Fellow will be announced on May 15, 2021. The Fellowship Period runs from August 1, 2021 – May 31, 2022. 
For questions, please contact Liz.Campbell@alliancetheatre.org and Daviorr.Snipes@alliancetheatre.org.