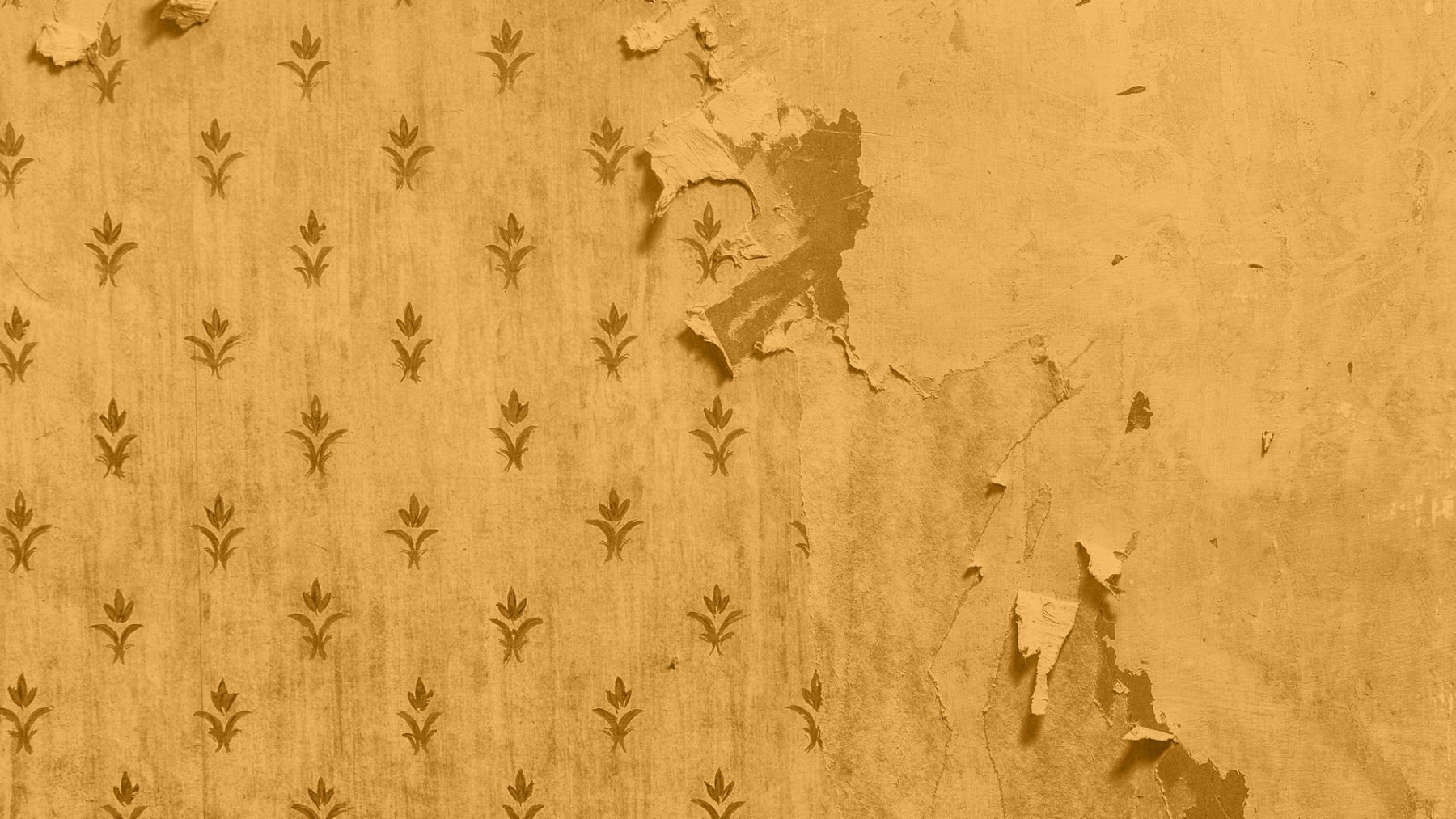 Revisiting THE YELLOW WALLPAPER
Pre-pandemic, we got to know our Reiser Atlanta Artists Lab Round 6 Lead Artists. After much time of being put on pause, their final presentations are soon to be shared. We thought we'd revisit the conversation, and share details on the event for you to see for yourself.
Reiser Atlanta Artists Lab Round 6 Showcase: THE YELLOW WALLPAPER
Monday, October 11 at 4pm in the Rich Theatre at the Woodruff Arts Center
Energized for a new generation, The Yellow Wallpaper is a musical adaptation of a rising writer and new mother afflicted with postpartum depression at the turn of the 19th century. She's forced to give up writing, and isolated to a chilling room papered floor-to-ceiling in a ghastly shade of yellow. The young woman's descent into madness unspools before our eyes as she's enchanted by a mysterious, frightening realm behind the yellow wallpaper.
"Haven't you ever become someone you don't recognize?"
Funding for the Reiser Atlanta Artists Lab is provided by Margaret and Bob Reiser. Support is also provided by the Mark & Evelyn Trammell Foundation.
Creative Team
Playwright/Producer..................Hannah Church
Music & Lyrics/Producer.............Julia Appleton
Director..................................Amber McGinnis
Assistant Director/SM................Autumn Stephens
Music Director..........................Alli Lingenfelter
Choreographer.........................Miche' Smith
Cast
Charlotte.................................India Tyree
The Shadow/Delle....................Shelli Delgado
Jennie.....................................Lilliangina Quinones
Silas Weir Mitchell......................Greg Hunter
John.......................................Thomas McFerran
The Woman.............................Hannah Church
In 2013, the Alliance Theatre launched the Reiser Atlanta Artists Lab to support and provide opportunities to artists of multiple theatre disciplines looking for a producing home for undeveloped work. Each year, the Alliance extends an open call for Atlanta artists to submit their projects for consideration. Three projects are chosen by a panel of judges representing local and national artists of varying disciplines. Each project receives $10,000 to use toward further exploration and development, as well as access to the Alliance's artistic, educational and production staffs, and rehearsal spaces. In its inaugural year the Alliance received 68 applications, representing 204 individual artists. 
It is the goal of the Reiser Atlanta Artists Lab to celebrate the breadth and vision of Atlanta-based artists, to encourage collaboration among Atlanta's artistic community, and to seed projects that will be produced here in Atlanta. The outpouring of applications for inclusion in the inaugural year of the program shows the vibrancy of the artistic community living in Atlanta and the need for further support of local art.
WHY THIS PIECE? WHY NOW?
Hannah Church: I read The Yellow Wallpaper in college for the first time and immediately thought, "this could make a really great one woman show!" It has madness, haunting themes, and a feminist feeling that is timeless. As we get older we feel like society is always telling us who we should be and what our limitations are - especially as women, and we felt this real-life short story still echoes that hard truth 130 years later.
We started writing this show in 2010, and since then we have gone through the "Me Too" movement and a place where Mental Health is more freely accepted. In just ten years audiences are more interested in believing what a woman says is true AND a discussion about depression, particularly post-partum for all the mothers out there. This has been so encouraging for this show. An undeniable fact is that by age 40, 50% of the population will have or will have had a mental illness. In the creative world, we know that every artist struggles with some kind of depression at some point in life. We hope The Yellow Wallpaper shows how friendship, just one person caring, can be the difference between a happy or sad ending.
WHAT IS YOUR CREATIVE PROCESS LIKE?
HC: My friend, Julia Appleton, signed on to write the music in 2015 and since then we have learned how important readings are for this work. First, we story board everything we would like to tell, and then just start writing. It was an epic long script just 6 months ago but we were able to see the story in its entirety from every character's point of view. Then from there we just started cutting and tightening and trying to find the moments we still needed. That's where readings come in handy. We can hear the repeated beats, or feel a transition that isn't flowing, or where our readers are zoning out or nodding their heads in agreement. It gets us out of our heads and really see what the audience is connecting to because at the end of the day that's what we want. For the audience to leave the theatre and start a conversation about everything they just saw and how it reflects the world they live in today. 
WHY ARE NEW WORKS IMPORTANT?
HC: Fun Home was the first all female writing team to win a Tony Award and that was in 2015! I have a BFA in Musical Theatre so I'm in LOVE with this craft, and have made it my entire life. We have finally reached a world where all audiences get to hear every point of view! From gender, race, culture, age-there are no more limits. And that diversity makes the world of story-telling so rich. Everyone's voice can be heard and we are so humbled and proud at the same time.
WHAT HAS IT BEEN LIKE WORKING WITH THE ALLIANCE ON THIS PROJECT?
HC: This is a dream come true for The Yellow Wallpaper. When I got the phone call that our project was chosen I started crying in disbelief. It was an institution that I absolutely adore saying "we believe in your work and what this story can do". In Atlanta I'm mostly known as an actor and teaching artist so to be able to flex this playwriting muscle so freely has been liberating in a stressful, creative, dream-like way. I can't believe Susan Booth took the time to watch our show in process and send us the MOST thought provoking notes. We have felt such support from the Alliance and we will be forever grateful.
WHAT IS YOUR ARTISTIC MISSION? WHAT ARE YOUR HOPES FOR THE ATLANTA ARTS SCENE? WHAT ARE YOUR HOPES FOR BEYOND THAT?
HC: What a great question. I think back to my college days and my Professor shouting "Be Bold, Make Brave Decisions" and that's echoing in my head. I think as storytellers we get to decide what our art is for. Is it thought provoking? Are we trying to provide our audience a happy escape for a few hours? Are we trying to be political? Our options are endless. As long as Atlanta continues to work as an ensemble, sharing ideas together and to keep pushing to be the best diverse community we can-it will always be exceptional and new. Atlanta has been so supportive in my adult life, I can't see myself leaving. I hope to keep working with my mentors and peers as I start my 30's and to give back to my community of young artists to help them in the same way I was nurtured at 23 when I moved here. 
WHAT, OR WHO, ARE SOME OF YOUR ARTISTIC INSPIRATIONS?
HC: Susan Booth, Rosemary Newcott, Lisa Adler, Marguerite Hannah, Jody Feldman, Emily Kleypas, Ann-Carol Pence, Tony Rodriguez, Rachel May, Clifton Guterman, Jaclyn Hoffman, Nichole Palmietto, Hershey Millner, Addae Moon, Justin Anderson, David Crowe, Tom Jones, John Ammerman, Richard Garner, Ricardo Aponte- the list goes on and on! Each one of these Atlanta icons gave me a seat at their table. I tried to soak in their genius like a sponge and it has turned me into the writer and actor I am today!
WHERE IS YOUR FAVORITE PLACE TO GET WORK DONE?
HC: Haha at home. In my office thumping my head against the desk, and then suddenly-an idea! I used to go to coffee shops or Panera but it's so loud I can't hear the voices in my head. If my house isn't available, I'll just sit on my laptop in my car too. Anywhere that's completely quiet with no distractions. That's the only way I get good ideas!
WHY ART?
HC: Art is the process of seeing yourself in things that are not you.