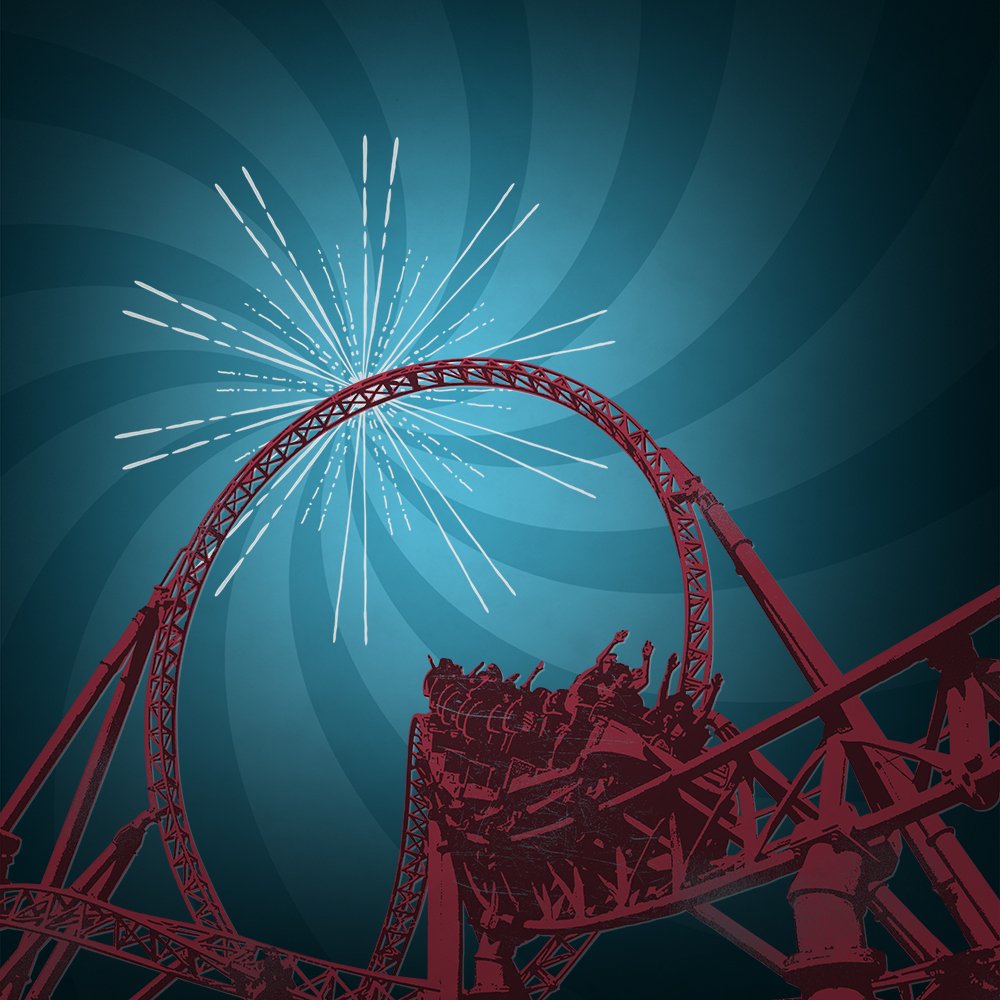 Students are Invited to Join the Alliance Theatre with Free Tickets* to Ride the Cyclone
Students are Invited to Join the Alliance Theatre with Free Tickets* to Ride the Cyclone.
Due to the generosity of the Alliance Theatre's Board of Directors, the Alliance has 500 ticket vouchers available for students with a valid student ID.  Students may present their IDs in-person at the Woodruff Arts Center Box Office, Tuesday – Saturdays, noon-6:00 p.m., or Sundays, noon-5:00 p.m. Students will be given a voucher that is good for one (1) ticket to see RIDE THE CYCLONE on any date between now and the close of the show on Sunday, May 26.
In RIDE THE CYCLONE, the Saint Cassian High School Chamber Choir boards the Cyclone roller coaster at 6:17 p.m.  At 6:19 the front axle breaks, sending them to their tragic demise. A mechanical fortune teller invites each to tell the story of a life interrupted—with the promise of a prize like no other—a chance for one of them to return to life.   
RIDE THE CYCLONE's Off-Broadway run was praised by The New York Times, stating in a review, "…this delightfully weird and just plain delightful show…will provide the kind of thrills we look for in all musical comedies, however outlandish their subject matter: an engaging and varied score knocked out of the park by a superlative cast, and a supremely witty book."
ArtsATL said, "RIDE THE CYCLONE reminds audiences that life is a short, painful, beautiful ride worth taking…and offers a beautiful variety of music, stunning visuals and a story that will hit home."  And the Atlanta Journal-Constitution said, "… it's quite unlike anything else you've ever seen before in any other show."
"We can all remember standing at the precarious edge of adolescence, peering with glee and terror at the horizon of adulthood with all its freedom and uncertainty," said director Leora Morris.  "With all the awkwardness of a small-town high school dance and the strangeness of a DIY Halloween party, this profoundly moving piece reminds us that life is absurd and precious – and it's up to us to sing our songs loud and wave our freak flags high; to be our truest selves."
*Ticket vouchers must be picked up in person and will be distributed on a first-come, first-served basis until all 500 ticket vouchers have been redeemed.  Patrons may call ahead to see if vouchers are still available – 404.733.5000.  RIDE THE CYCLONE is recommended for audiences who are 16 and older.