Apr 22 - May 17, 2020
Coca-Cola Stage
Recommended for ages 16 and up.
By Lynn Nottage
Directed by Tinashe Kajese-Bolden
In one of the poorest cities in America – Reading, Pennsylvania – a group of down-and-out factory workers struggle to keep their present lives in balance, ignorant of the financial devastation looming in their near future. Based on Playwright Lynn Nottage's extensive research and interviews with residents of Reading, Sweat is a topical reflection of the present and poignant outcome of America's economic decline. Winner of the 2017 Pulitzer Prize for Drama, Sweat was described by the New Yorker as "a powerful critique of the American attitude toward class and how it affects the decisions we make."
Coca-Cola Stage

The Brand New Coca-Cola Stage at Alliance Theatre is a state-of-the-art proscenium theater offering significant enhancements for patrons including an intimate, comfortable, and sound sensitive environment.  
Sponsored by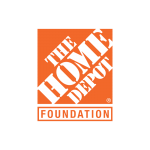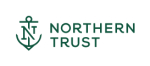 Meet Our Generous Sponsors