12 Anti-Racism Books
Naima Russell Carter, actress, mother, bookstagrammer, and curator of It's the Drama Mama, shares a list of books to inspire families in their anti-racist journey as part of our Hands Up Atlanta: Arts and Activism series. Check out @DramaMamaReads on Instagram for more great book recommendations, and support a Black-owned Atlanta bookstore when you purchase these titles from Brave+Kind.
​
A Kids Book About Racism by Jelani Memory
Yes, this really is a kids book about racism. Inside, you'll find a clear description of what racism is, how it makes people feel when they experience it, and how to spot it when it happens.
This is one conversation that's never too early to start, and this book was written to be an introduction for kids on the topic.
​
Hands Up! by Breanna J. McDaniel
A young black girl lifts her baby hands up to greet the sun, reaches her hands up for a book on a high shelf, and raises her hands up in praise at a church service. She stretches her hands up high like a plane's wings and whizzes down a hill so fast on her bike with her hands way up. As she grows, she lives through everyday moments of joy, love, and sadness. And when she gets a little older, she joins together with her family and her community in a protest march, where they lift their hands up together in resistance and strength.
​
We March by Shane W. Evans
On August 28, 1963, a remarkable event took place--more than 250,000 people gathered in our nation's capital to participate in the March on Washington for Jobs and Freedom. The march began at the Washington Monument and ended with a rally at the Lincoln Memorial, where Martin Luther King Jr. delivered his historic "I Have a Dream" speech, advocating racial harmony. Many words have been written about that day, but few so delicate and powerful as those presented here by award-winning author and illustrator Shane W. Evans. When combined with his simple yet compelling illustrations, the thrill of the day is brought to life for even the youngest reader to experience.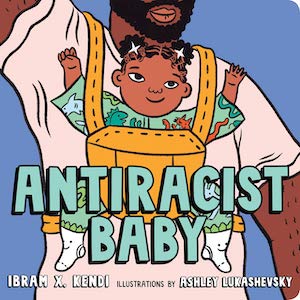 ​
Antiracist Baby by Ibram X. Kendi
Take your first steps with Antiracist Baby! Or rather, follow Antiracist Baby's nine easy steps for building a more equitable world.
With bold art and thoughtful yet playful text, Antiracist Baby introduces the youngest readers and the grown-ups in their lives to the concept and power of antiracism. Providing the language necessary to begin critical conversations at the earliest age, Antiracist Baby is the perfect gift for readers of all ages dedicated to forming a just society.
​
Woke Baby by Mahogany L. Browne
Woke babies are up early. Woke babies raise their fists in the air. Woke babies cry out for justice. Woke babies grow up to change the world.
This lyrical and empowering book is both a celebration of what it means to be a baby and what it means to be woke. With bright playful art, Woke Baby is an anthem of hope in a world where the only limit to a skyscraper is more blue.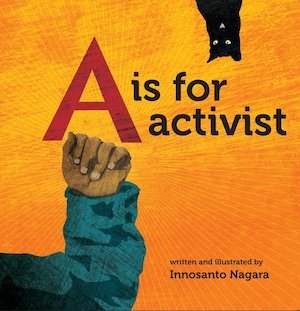 ​
A is for Activist by Innosanto Nagara
A is for Activist is an ABC board book written and illustrated for the next generation of progressives: families who want their kids to grow up in a space that is unapologetic about activism, environmental justice, civil rights, LGBTQ rights, and everything else that activists believe in and fight for. 
​
An ABC of Equality by Chana Ginelle Ewing
From A to Z, simple explanations accompanied by engaging artwork teach children about the world we live in and how to navigate our way through it. Each right-hand page includes a brightly decorated letter with the word it stands for and an encouraging slogan. On the left, a colorful illustration and bite-size text sum up the concept. Cheerful people from a range of backgrounds, ethnicities, and abilities lead the way through the alphabet.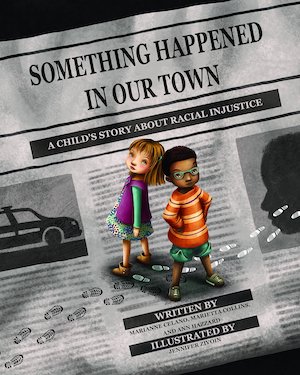 ​
Something Happened in Our Town by Marianne Celano, Marietta Collins, and Ann Hazzard 
Something Happened in Our Town follows two families — one White, one Black — as they discuss a police shooting of a Black man in their community. The story aims to answer children's questions about such traumatic events, and to help children identify and counter racial injustice in their own lives.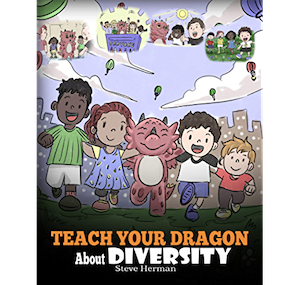 ​
Teach Your Dragon About Diversity by Steve Herman
Having a pet dragon is very fun. He can sit, roll over, and play… He can candle a birthday cake, lit a campfire, or so many other cool things… But what if your dragon is sad because he is DIFFERENT from his friends? What if he feel bad that his skin is red, and is not like any of his friends? What if he's worried that none of his friend has wings, tails and scales like him? What if he's so nervous because he's different? What should you do?
You teach him about DIVERSITY!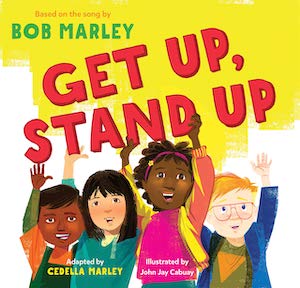 ​
Get Up, Stand Up by Cedella Marley
A heartfelt and meaningful book that brings Bob Marley's music to life in a new way: As a young girl goes on with her day in school, she comes across several instances of teasing and intimidation. But with loving action and some help from her friends, she's able to make things right for herself and others.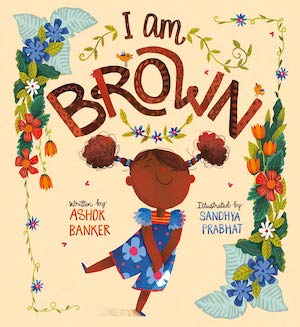 ​
I Am Brown by Ashok Banker
I am brown. I am beautiful. I am perfect. I designed this computer. I ran this race. I won this prize. I wrote this book. A joyful celebration of the skin you're in―of being brown, of being amazing, of being you.
​
We are the Change by Harry Belafonte
Sixteen award-winning children's book artists illustrate the civil rights quotations that inspire them in this stirring and beautiful book. Featuring an introduction by Harry Belafonte, words from Eleanor Roosevelt, Maya Angelou, and Dr. Martin Luther King, Jr. among others, this inspirational collection sets a powerful example for generations of young leaders to come. It includes illustrations by Selina Alko, Alina Chau, Lisa Congdon, Emily Hughes, Molly Idle, Juana Medina, Innosanto Nagara, Christopher Silas Neal, John Parra, Brian Pinkney, Greg Pizzoli, Sean Qualls, Dan Santat, Shadra Strickland, Melissa Sweet, and Raúl the Third.