5 Black Artists You Need to Know About
This month centers and celebrates the depth, breadth, richness, resilience, and diversity of Blackness as it exists in America. Black History Month is as much about the past as it is about the history being made now. After a year where Black grief sprung our country into action, it's important that we also center how Black joy creates a future of "liberty & justice for ALL!" Join us this month in our blog series celebrating Blackness, starting with five inspiring Black Atlanta artists. 
Tiny Theater Company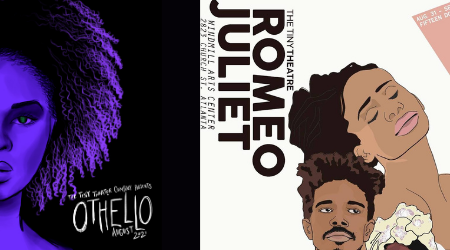 The vision of artistic director and founder of Tiny Theater Company Cyd Prather is "to provide a safe space for black artists, to inspire, heal, teach, and uplift the community by increasing the amount of positive representation of Black people in arts, film and theater." Tiny Theater serves the community with new and imaginative depictions of Black culture, INSPIRING, ENLIGHTENING, IMAGINATIVE! Check out their production of Hamlet this month presented by Rolecall Theatre at the Ponce City Market Amphitheatre and directed by our Spelman Leadership Fellow Alexis Woodard.
Shanequa Gay
A visual artist and Atlanta native, Shanequa Gay has drawn praise and critical acclaim for her depictions of southern life and Black women. Her innovative work evaluates traditional storytelling to develop imaginative dialogues and alternative strategies for self-imaging. Through a multidisciplinary practice, she explores the historical and contemporary social concerns of hybrid cultures, spiritual worlds, through the gaze of the Afri- can-Ascendant woman! You can see and support her work at shanequagay.com.
Ballethnic Dance Company Inc.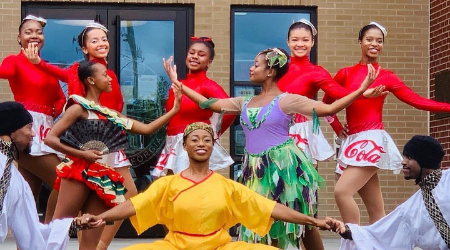 Founded in1990 by husband and wife Waverly T. Lucas and Nena Y Gilreath, Ballethnic creates access for dancers who, in spite of proper training, are overlooked. Their mission is to inform, educate and entertain through dance, using dance as a vehicle to impact the community by offering programs that act as a catalyst for social change. The organization is comprised of two components, Ballethnic Dance Company and Ballethnic Academy of Dance. The Company is a classically trained, culturally diverse performing company, while the Academy provides professional training for children and adults.
House of June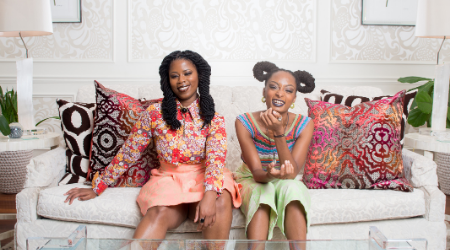 The spectrum of films starring women of color is narrow. The amount of films created by women of color is even smaller. Enter powerhouse duo Ebony Blanding and Amber Bournett, the indie art "filminist" founders of House of June film production company. Their work "holds space to screen full-bodied portrayals of women and people of color in film living in the modern world colorfully and expressively as a creative act of activism." Of their many notable successes, their Award Winning short film Levitate Levitate Levitate – a story born out of Ebony's dealing with last year's continuous barrage of often-unarmed Black deaths streaming on social media. Seeing so much pain caused her to have a dream about Black children floating or levitating. A colorful visual treat highlighting the magical realness of Atlanta's promising West End youth.
Southern Fried Queer Pride
Led by social activist and performer TAYLOR ALXNDR, Southern Fried Queer Pride is a non-profit organization empowers Black queer and QTPOC centered communities in the South through the arts. #SFQP is a community arts space incubating accessible and robust leadership for emerging artists and is leading the effort of uplifting honest narratives of resilience, rich history and vibrance! Check out their partnership with ITVS and Visual Justice StoryLab.