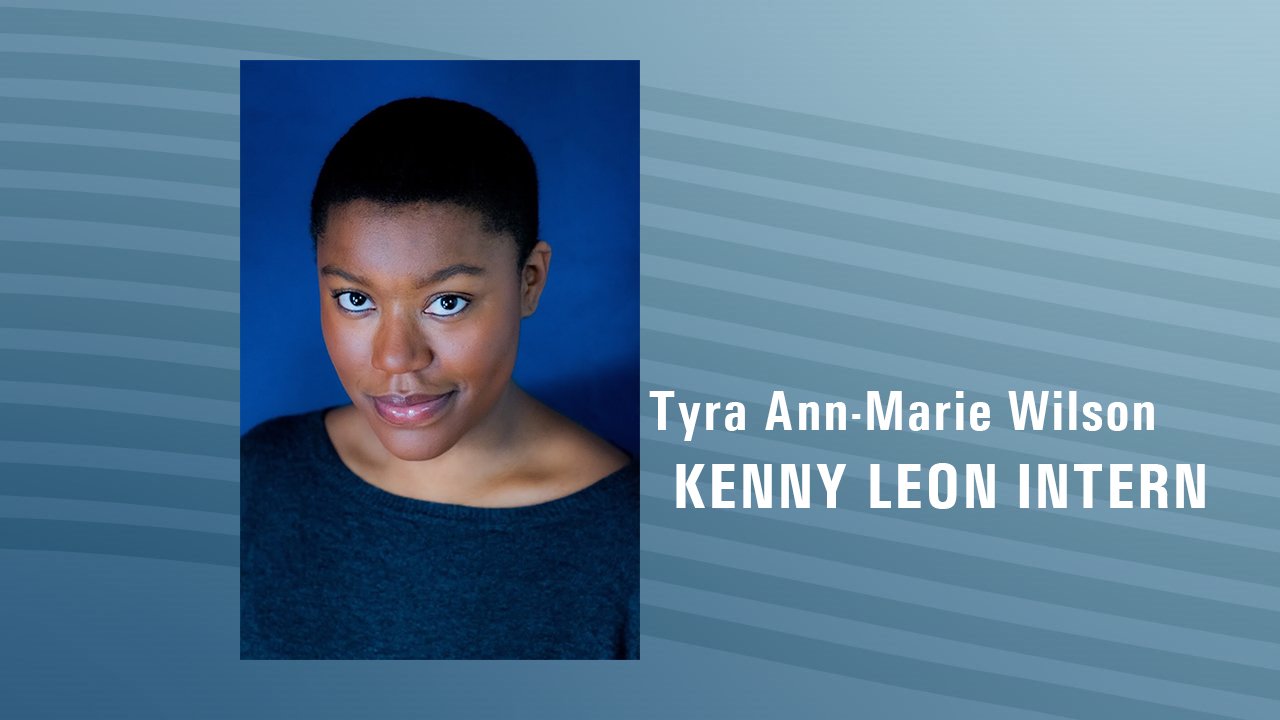 Get to Know Our Kenny Leon Intern, Tyra Ann-Marie Wilson
The Kenny Leon Internship is a season-long commitment that operates as a bridge opportunity for early-career artists of color. This is a skills-building/mastery position that is geared for those who want to learn more about arts administration while pursuing both personal and professional goals as artists. Get to know our current Kenny Leon Intern as she tackles this first-of-its-kind season.
First up, tell us about yourself: where are you from, where did you go to school, what did you study?
My name is Tyra Ann-Marie Wilson. I grew up in a small unincorporated town in middle Georgia called Bonaire. I went to Georgia Southern University and graduated in 2018 with a bachelor's degree in Theatre and a minor in Business Administration
Why did you want to be the Kenny Leon Intern for the Alliance Theatre?
It's kind of a long short story. I applied two years in a row. I was living in Providence, Rhode Island at the time and decided to stay there because I signed a lease. This year I found myself applying again just at the beginning of quarantine. I think I even did it the day before the deadline. I wanted to do something new. I was an executive assistant in Rhode Island, and it was too far removed from the artistic process and the discussion of text. I just wasn't afraid to go through another intern year to get into the part of administration that I wanted experience in.
What is the internship and what have you been working on?
I am the Kenny Leon Intern for Producing/Casting. I have been working on script submissions, virtual auditions, and the Alliance/Kendeda Graduate Playwriting Competition. I spent my days reading and responding to plays for literary, organizing and scheduling auditions, or speaking to playwrights about their pieces dramaturgically.
You've been in this role during strange COVID-times, correct? How has that been?
It has been hard for me personally because at the beginning of my internship I had just moved home with my parents. I have never physically been in the same room as people I've been working with for close to seven months. It's different and the hard times we've been in were starting to affect my work. What I love about working here was that at every point I was supported and encouraged to do what I needed to be in a head space for work.
What will you take with you from this opportunity?
I hope to take with me a better understanding of what goes into producing and casting a show. I feel like a great deal of my year I have learned a lot about digital producing, and I'd love to get back into a traditional rehearsal room before I go. I'm not sure that will be safe by that time.
Where do you want to see yourself going once it's over?
Honestly, if I could, I'd love to find a way to keep working with the Alliance in a literary and casting capacity. I know jobs are scarce right now so I will just keep my fingers crossed a position might open this summer. I'm wanting to move closer to the city and really make a home in Atlanta.
Interested in applying to be our next Kenny Leon Intern? Learn more here.