All Smiles
Selig Family Black Box Theatre

Jan 26 - Mar 5
Selig Family Black Box Theatre
Recommended for audiences ages 0–5.
The Kathy & Ken Bernhardt Theatre for the Very Young Series
For Families
Created by Tinashe Kajese-Bolden & Samantha Provenzano
Directed by Samantha Provenzano
How do you smile? With your mouth or with your eyes? Does it show on your face or just on the inside? We all have different ways of showing, sharing & processing our emotions. Created in partnership with the Marcus Autism Center, this delightful show explores how all smiles are different.
Selig Family Black Box Theatre
1280 Peachtree St NE Atlanta, GA 30309 Directions
The Selig Family Black Box Theatre is located on the third floor of the Woodruff Arts Center. Once on the third floor, follow the signs to the Selig Family Black Box Theatre.
More About This Venue
Cast
Director
Creative
Scenic & Costume Designer
Jonathan Taylor, Multiband Studios
Sound Designer
Crew
Sponsored by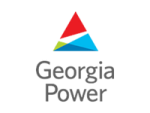 Meet Our Generous Sponsors